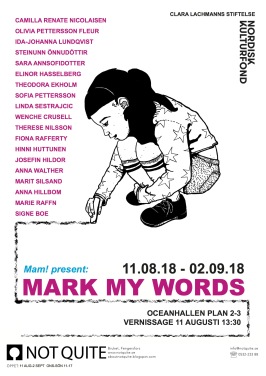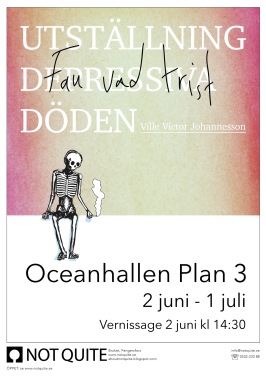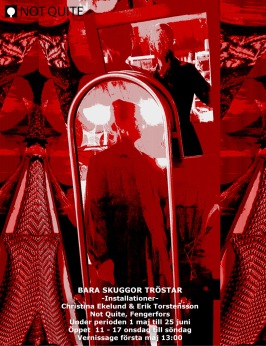 Presentation av Christina Ekelund
Jag heter Christina Ekelund och har jobbat med dessa trådar,
textila material och färgbad i många år, det är mitt språk.
undervisat i detta i 40 år på Folkhögskola.
Textilt är handens konstruktioner av mina tankar och får mej att
forsa fram i ideer och leta mer kunskap, åka iväg på äventyr jag inte visste något om.
Landar och fäster sen trådarna så kan jag tråckla vidare på nästa.
Med våra eviga samtal om tyg har vi fört oss fortare i projekten, med gemensamma infall och forskningsinsatser.
Är medlem i Arvika konsthantverk.

Presentation av Erik Torstensson
Hantverksmässigt är min grund fiberbaserade hantverk som tovning och handspinning. Därutöver brukar jag arbeta undersökande med andra teknikområden i perioder som ofta varar ett par år, det kan exempelvis vara naturlig färgning, handsömnad, eller som för tillfället textila installationer.

Teman jag inte kan undkomma är våra kroppar och dess innehåll, grupperingar och vårt inre främmandeskap. Jag tror jag återkommer till dessa områden för de utgör något centralt i vår mänsklighet: Att vi står i vår egen kropp mellan Lagerkvists gäst hos verkligheten och Kristevas främlingar för oss själva. I en kropp vars syfte, begränsningar och undergång vi inte heller alltid kan greppa.

I samarbetet med Christina har jag hittat tillbaka till den material- och teknik-obundenhet jag upplevde som barn; där leken och nyfikenheten får leda processen vidare. Jag har också fått uppleva en total generositet och prestigelöshet där tankar om verks och idéers ursprung och ägande är meningslösa.


OCEANHALLEN PLAN 3 2018
1-27 maj, Lena Adamina Waldau och Tommy Andersson, Utsikter/Insikter, Måleri och objekt
2 juni-1 juli, Ville Victor Johannesson,
Fan va trist! - Depressiva döden
7 juli-5 augusti, Emelie Rygfelt Wilander, Cornelia Theimer Gardella, Therése Carlsson, Omeira Hafez, Suzanne Dikker, Kurt Gardella, Jason Daniels, Manal Jarmoukly, Marie O'Connor, Ginni Seehagel, Päivi Vaarula Speace becomes place
11 augusti-2 september, Mark my words, grupputställning. 19 konstnärer.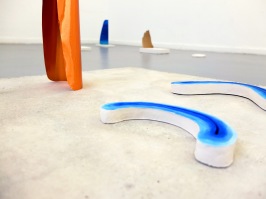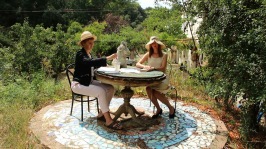 Superhjältinnor av Emelie Rygfelt Wilander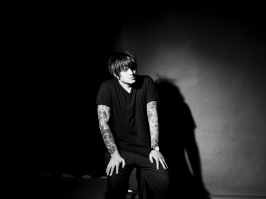 OCEANHALLEN PLAN 3 2017
1 maj-25 juni, Christina Ekelund & Erik Torstensson, bara skuggor tröstar, installation

8 juli-27 augusti, Ulrika Aneer, Richard Dore & Emelie Rygfelt Wilander, Automatic - Har ni svårt att sy rakt? installation

2-16 september, Juan delGado Altered Landscapes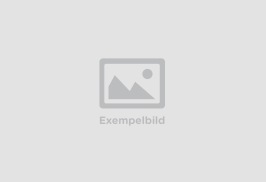 Juan delGado is a London
based multimedia artist whose
work incorporates photography,
installation and moving image.
Often addressing hard to discuss
issues within society, delGado
presents audiences with themes of
displacement, trauma and identity.
In his practice, delGado seeks to
explore ability versus disability, the
accepted versus the unaccepted, and
to represent what is unrepresented.
Much of his work has been made
as a response to engagements with
specifi c individuals or groups, and
delGado has been supported by many
prestigious organisations including
the British Council, the Wellcome
Trust, ArtSchools Palestine, Queer ID
Festival, and Unlimited.
For this exhibition, delGado has been
awarded an INSIDE commission from
New Art Exchange and DASH. INSIDE
is a Disability Arts commissioning
programme led by DASH with funding
from Arts Council England. Altered
Landscapes is supported using public
funding by the National Lottery
through Arts Council England and by
the Spanish Embassy Offi ce for Cultural
and Scientific Affairs in London.
www.juandelgado.co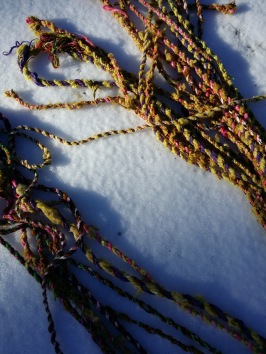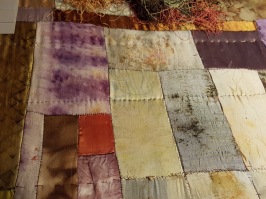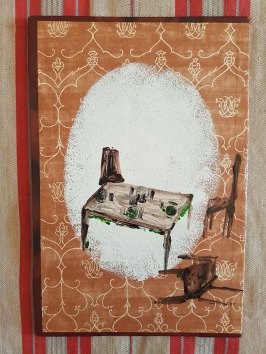 OCEANHALLEN plan 3 2016
1 maj-21 augusti, Funny Livdotter & Mie Felth

Artist talk av MIE FELTH & FUNNY LIVDOTTER 3 juni kl 17 med start i utställningen på vån 3, fortsättning i caféet som är öppet till kl 19.00 fredag 3 juni.
Pizza kan förbokas på Brukets godaste 0532-784820. http://www.bruketsgodaste.se
11 augusti-2 september
Vernissage 11 augusti kl 13.30
Oceanhallen plan 2 & 3

En utställning med verk av 19 konstnärer
Signe Boe
Marie Raffn
Anna Hillbom
Josefin Hildor
Marit Silsand
Anna Walther
Fiona Rafferty
Hinni Huttunen
Linda Sestrajcic
Wenche Crusell
Therese Nilsson
Sofia Pettersson
Theodora Ekholm
Elinor Hasselberg
Sara Annsofidotter
Steinunn Önnudóttir
Olivia Pettersson Fleur
Ida-Johanna Lundqvist
Camilla Renate Nicolaisen

Efter utställningen Kompis och Makt i Köpenhamn 2017 kommer Mam! till Not Quite och bjuder även med 10 andra konstnärer från runt om i norra Europa. Mark My Words är en grupputställning och plattform för samtal om konstnärers villkor, utrymme och politiskt klimat. Parallellt med utställningen publiceras en bok tillsammans med deltagande konstnärer.

Mam! är en ung konstnärsgrupp om 10 svenska konstnärer som bildades vintern 2016/17 med ambitionen att skapa en plattform för att främja solidaritet, nätverk och konstnärligt utbyte. Att tillsammans skapa rum för konstnärligt, intellektuellt och politisk arbete och
diskussion. Detta genom att arrangera utställningar, samarbeta med andra kulturnätverk, göra publikationer och konst.

Producent, Not Quite medlem och Mam!:are: Funny Livdotter

Med stöd från Nordisk Kulturfond, Clara Lachmanns Stiftelse och Stiftelsen Längmanska Kulturfonden.

Publikationsrelease/fest på fredagen, 11 aug, 19.00 i Fönsterverkstan, Not Quite!
Alla är välkomna!


"Space Becomes Place" at NOT QUITE, Fengersfors / Sweden
July 7th-August 5th 2018
Opening July 7th 2 pm

The exhibition Space Becomes Place with works by 10 local and international artists opens on July 7, 2018 at 2 pm in Oceanhallen plan 3 at NOT QUITE Fengersfors, Fabriksvägen 2.
The exhibition will be on display until August 5, 2018.
Space Becomes Place explores the topics of place, home and identity. It includes textile art, painting, photography and video installations by a diverse group of artists: Therése Carlsson (Sweden), Suzanne Dikker (The Netherlands), Kurt Gardella (Germany / USA), Omeira Hafeez (Pakistan / Sweden), Manal Jarmoukly (Syria / Sweden), Kerstin Lindström (Sweden), Catie Palmer (UK), Emelie Rygfelt Wilander (Sweden), Cornelia Theimer Gardella (Germany / USA), Päivi Vaarula (Finland).
This exhibition is held in conjunction with the Space Becomes Place themed art residency which is currently being hosted in Fengersfors by Emelie Rygfelt Wilander and Cornelia Theimer Gardella in cooperation with NOT QUITE from June 9 to July 6, 2018.
Space Becomes Place developed out of an initial collaboration between Emelie Rygfelt Wilander and Cornelia Theimer Gardella called Textile Journeys. Over the past three years, this project has taken them from Iceland to Sweden and New Mexico (USA) where the two artists actively engaged with place and people through personal connections, workshops and exhibitions. Space Becomes Place expands on this work, this time together with a group of fellow artists. It has created a setting for the artists to engage with the place and each other, and to make work which blends their personal histories with this specific place and time. The works on display have been created here in Fengersfors during the month of June as individual responses to the place and the time spent together.
The residency and exhibition pursue the goal of forging connections on personal levels through art. Through networking and exchange, Emelie Rygfelt Wilander and Cornelia Theimer Gardella are hoping for a lasting impact on all participants and the local community.
The exhibition can be visited Monday through Sunday from 11 am to 5 pm.
For more information and images about the exhibition, the project and the artists please visit: www.notquite.se
www.spacebecomesplace.com
Fan va trist! - Depressiva döden
2 juni-1 juli 2018
Vernissage 2 juni kl 14.30

"Depressiva Döden tar tempen på vårt samtidsnonsens och bitterljuv humoristisk svärta uppstår när Döden skildrar vardagens tristess.
Bildernas kanske främsta uppgift är att göra upp med idiotin i ett samhälle
som inte förstår, att det inte kan förstå.
I mörkret och ilskan finns dock ett skratt, som sätter sig i vrångstrupen och hotar att ta livet av dig, men det är humor.
Johannesson skapade Depressiva Döden som ett sätt att bearbeta sin egen
depression och omvärldens oförmåga att möta en som inte riktigt orkar längre."
lena adamina waldau och tommy andersson
Utsikter/Insikter
1-27 maj
Vernissage 1 maj kl 14.00

Utsikter/Insikter
Oceanhallen plan 3, Not Quite. 1-27 maj. Vernissage kl 14.00

Tommy Andersson och Lena Adamina Waldau visar måleri och objekt i en gemensam utställning på NotQuite. Tommy Andersson är målare, med en masterexamen från Umeå konsthögskola 2010. Han är etablerad i Uddevalla, där han har familj och ateljé. Hans målningar på temat Utsikter trotsar mörkret i Oceanhallen plan 3. www.tommy-andersson.com

Substantivet "nätverk" och aktiviteten "nätverka" har intresserat och oroat Lena Adamina Waldau länge. Nät är därför temat för hennes objekt av tråd, plast och lera. Nät är fångstredskap, men digitala nät beskrivs av sina ägare som lyckobringare. Waldaus tema är Insikter. www.artfool.se
Altered Landscapes
2-16 september
Vernissage 2 september kl 13.00

Altered Landscapes is a multimedia
installation by Juan delGado which
traces a personal narrative through
the scarred vistas of Europe in the
midst of the largest mass migration
in living memory.
In 2016 delGado travelled to Greece,
Macedonia and Calais to record the
journeys taken by refugees, many of
whom are from war-torn Syria and
northern Iraq. delGado did not film
these 'invisible' people who proliferate
our media, instead he chose to capture
the places they passed through and
the traces they left behind. delGado
presents fragments of experiences and
fleeting moments that tell the human
story of people caught in one of the
worst humanitarian crises of our time,
offering new perspectives and telling
stories that are usually overlooked by
the mainstream media.
Altered Landscapes incorporates video,
photography and stories of Syrian
refugees who delGado met during the
making of this exhibition. These stories
are told in both English and Arabic and
intend to take the viewer on a reflective
journey. Visitors are invited to step into
the dimly lit gallery space and absorb
the unsettling and terrifying experience
of traveling hundreds of miles through
an unfamiliar landscape at night,
reminiscent of journeys made by tens
of thousands of men, women and child
refugees.
The artworks and stories in the
exhibition enables visitors to consider:
how does it feel to leave your country,
family and friends behind in search for
safety; to flee violence, persecution,
war and terror in your homeland only
to be terrorised again as you try to
reach Europe; to be stranded without
shelter, food and water in no-man's
land; to be hunted by border patrols
in armoured vehicles; to be chased by
barking dogs; to be beaten, handcuffed
and sent to detention centres.
Inspired by the text The Metamorphosis
by Franz Kafka, the project centres
on a personal diary from a narrator, a
European subject, who is describing
how his human identity is gradually
eroded, being transformed into
something else, as a response to the suffering he is experiencing. Altered
Landscapes is a personal reflection and
a response to the current situation in
Europe when many European countries
are fortifying their borders with razorwire
fences and watchtowers to stop
the flow of refugees reaching the
safety of northern Europe. Hungry,
Czech Republic, Poland, Slovenia
and Croatia are among the European
member states that rejected the EU's
plan to share refugees. Instead their
boarders were closed, and those
seeking to pass through are detained.
The influx of refugees across the
continent has been met with the
rise of xenophobic, far-right populist
political parties, whose negative
portrayals of refugee communities fuel discrimination and division, and
dehumanises their suffering. Visually,
Altered Landscapes contextualises
the 'refugee crisis' and the
surrounding debates in a landscape
strongly embedded in our collective
imagination: Athens, Greece - the
birthplace of democratic values and
culture.
This exhibition follows on from
delGado's Qisetna: Talking Syria, a
non-political cultural project which
provides a bilingual platform for people
from and with a connection to Syria,
to share stories and present alternative
perspectives. It provides a reminder
of the humanity of ordinary Syrians
through their relationship with arts,
culture, sport and places.
ulrika aneer,
richard dore &
emelie rygfelt wilander
Automatic - Har ni svårt att sy rakt?
8 juli-27 augusti
Vernissage 8 juli kl 12.30

Automatic – Har ni svårt att sy rakt?
En utställning som utgår ifrån vår fascination för symaskinsmodellen Automatic från 50‐talet. En tid då textilindustrin i Sverige blommade och hushållssymaskinen blev var quinns egendom. Symaskinen gav ett handlingsutrymme att skapa på egenhand men också en förpliktelse att uppfylla hushållsarbetet. Massproduktion och effektivitet frigjorde tid och skapade valmöjligheter inom det slutna system som samhället erbjöd.
Vi har rotat på loppisar efter handböcker i sömnad och instruktionsböcker till Automatic, vi har undra hur det är att befinna sig i de stressade högljudda miljöerna som var och är textilindustrins och vi har undra hur det var att vara hemmafru på 50-talet och sy sina egna kläder? Utifrån detta har vi sedan byggt en utställning där vi bjuder in dig i vår värld av möjligheter och omöjligheter som Automatic skapar.

Ulrika Aneer – Konstnär, smed och skräddare
Richard Dore – Konstnär, smed och symaskinsreparatör
Emelie Rygfelt Wilander – Konstnär med textil inriktning

CHRIstina ekelund &
erik torstensson
Bara skuggor tröstar
1 maj-26 juni
Vernissage 1 maj kl 13.00
Bara skuggor tröstar
I ett mellanland av mörker och tyg har vi byggt ett tiotal installationer inspirerade av samtida händelser, positioner och förskjutningar.
Grunden för vårt arbete är i någon meningen det textila konsthantverket, men vi har tagit ett stort kliv å sidan, långt bortom funktion och konventionella tekniker.
Ett rum med mörker för tröst, eller Tröstar Skuggorna?
Växthuskyrkan lockar dig, livet kanske kommer med posten, under sidenlapparna vill du vila.
Ord är svåra, de vill förstås av oss.
Bilder och byggnader talar ordlöst.
Väl mött!



Funny livdotter &
MIE FELTH
1 maj-21 augusti (utställningen är förlängd)
Avigan
Vernissage 1 maj kl 13.00